Human Resources Department
Contact the Human Resources Office for additional information
Telephone: (931) 684-3284
Address: 500 Madison Street, Shelbyville, TN 37160-3391
Andrea Miller Davis, Human Resources Manager, extension 2224
Jean Richardson, Human Resources Associate, extension 2211
Please click the following link to access Bedford County Department of Education's employment application.
Apply to be a Substitute Teacher for Bedford County Schools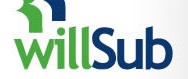 1/09/2018
2017-2018 Notice of Position Vacancies
School

Position
Date Posted

Liberty

Special Education 6th-8th Grade

1/10/2018

Cascade High

Spanish II

12/8/2017

SCHS

ESL

11/21/2017

System Wide contact haynesj@bedfordk12tn.net

Occupational Therapy

6/01/2017

Southside

Guidance

8/22/2017

System Wide

ESL

11/2/2017

System Wide

ESL

7/12/2017

Classified Positions

Food Service/ Cafeteria Employees

Contact----Marian Alexander

684-3284 EXT. 2253


6/01/2017
Certified Position Specifications:

Valid TN Teacher Certificate with appropriate endorsement.

Strong, written, verbal, presentation and interpersonal skills.

Job description available upon request from the Human Resource Office.

Job Goal:

To teach one or more subjects to students and lead them toward the fulfillment of their potential for intellectual, emotional, and psychological growth and maturation.

Salary:

As per current schedule, based on contract of 200 days.
The Bedford County Department of Education does not discriminate on the basis of sex, race, color, creed, religion, national origin, or handicap in the operation of its educational programs and activities including employment practices.