Human Resources Department
Our office is located in the Central Office building at
500 Madison Street, Shelbyville, TN 37160-3391
Andrea Miller Davis
Director of Human Resources & Safety
931-684-3284 ext 2224
millerdavisa@bedfordk12tn.net
Human Resources Staff
Jean Richardson
Employment & Licensure Analyst
931-684-3284 ext 2211
richardsonj@bedfordk12tn.net
Emily Hodges
Extended Leaves, FMLA, Workers Comp
931-684-3284 ext 2254
hodgese@bedfordk12tn.net
Click the following link to access Bedford County Department of Education's employment application
Your application will remain active for two years from
the date of the application.
Click the following link if you are interested in being a Substitute Teacher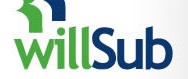 Updated 9/19/2019
2019-2020 Notice of Position Vacancies
School
Position
Date Posted

BCLA

7th-12th ELA

9/4/2019

Cascade Elementary

K-3rd Grade

9/12/2019

Community Middle

6th Grade

9/12/2019

Community High

Health Care Services part-time

7/1/2019

Eakin Elementary

5th Grade ELA

9/19/2019

Harris Middle / Liberty

Band

7/23/2019

Harris Middle

Intervention Teacher

7/10/2019

Harris Middle

Intervention Teacher

7/10/2019

Harris Middle

8th Math

6/17/2019

Learning Way

Pre K/Special Ed.

9/12/2019

Shelbyville Central High

Math 9th-12th

5/15/2019

2019-2020 Classified Vacancies

Location/ School

Position

Information

Date Posted

BCLA

Teacher Assistant

Contact elliottj@bedfordk12tn.net

9/17/2019

Cascade

Crossing Guard

Contact Central Office 931-684-3284

9/13/2019

Southside

Special Ed. CDC Assistant

9/4/2019

Child Nutrition/ Food Service

Cafeteria Staff

Marian Alexander
931-684-3284 Ext. 2253
Click here to apply

8/8/2019

Transportation Department

Bus Driver

Contact Kenny Parker 931-684-1500

8/8/2019

Transportation Department

Sub Bus Aide

Contact Kenny Parker 931-684-1500

8/8/2019

Maintenance Department

Custodian - full time and part-time evening positions

Contact 931-684-6961

8/8/2019
Thank you for your interest in employment opportunities with
Bedford County Schools.
We encourage you to frequently check our postings as they are
subject to change daily.
***Follow us on Social Media***
Facebook: @BedfordCountyDepartmentOfEducation
Twitter: @BedCoSchools
@BedCoSchoolsJobs
LinkedIn: Bedford County Dept of Education
Certified Position Specifications:

Valid TN Teacher License with appropriate endorsement

If you do not hold a TN teacher license, you must hold at least a bachelor's degree from an accredited college/ university and must meet the eligibility requirements for a TN Teacher License.

Strong, written, verbal, presentation and interpersonal skills

Job description available upon request from the Human Resources Office

Job Goal:

To teach one or more subjects to students and lead them toward the fulfillment of their potential for intellectual, emotional, and psychological growth and maturation.

Salary:

As per current schedule, based on contract of 200 days.
An Equal Opportunity Employer
The Bedford County Department of Education does not discriminate on the basis of sex, race, color, creed, religion, national origin, or disability in the operation of its educational programs or employment practices as required by Titles VI and VII of the Civil Rights Act of 1964, the Equal Pay Act of 1973, Title IX (1972 Educational Amendments), Section 504 of the Rehabilitation Act of 1973, and the Americans with Disabilities Act.